50: $14.25/ea (-5%)
100: $13.50/ea (-10%)
250: $11.25 (-25%)
500+: $10/ea (-33%)
100: $4.50/ea
250: $4/ea
500+: $3.50/ea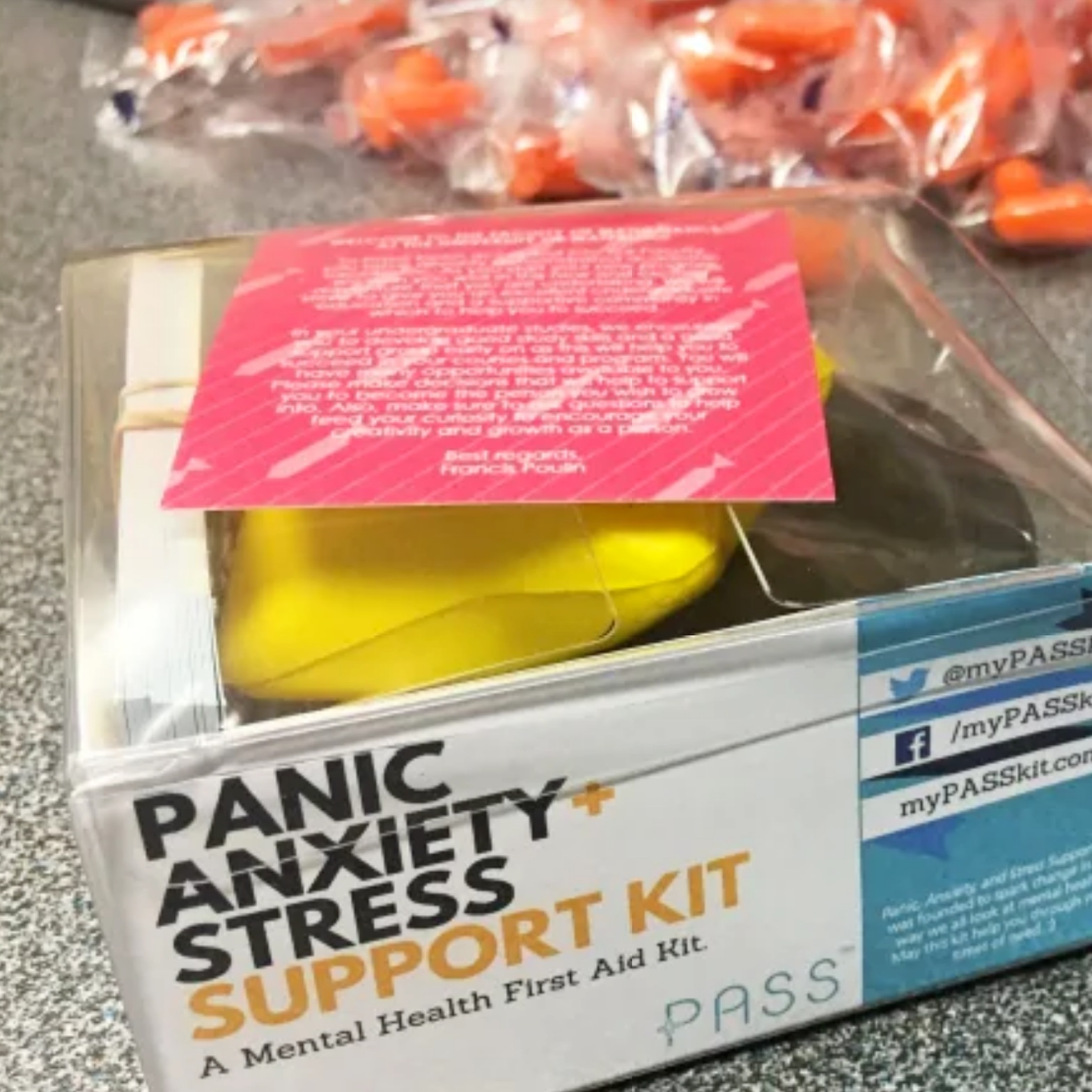 Starting at +10% of total cost. Common customizations are extra front or back covers in the card sets, or inserts visible through our clear vinyl boxes. Minimum quantity of 50. Premade physical inserts sent to us ahead of time can be put into the kits free of charge.
*Shipping time and costs would be determined by size and complexity of orders. If you have an event deadline, we are happy to discuss what we can do to meet it!
PASS products have been purchased as workshop tools, conference gifts, community care packages, and as promotional and recruitment items to visualize a company's dedication to mental health.